Fin
By: Ylee , 8:37 AM GMT on March 18, 2017



You know, I've always wondered if this day would ever come, but I always figured that the issue would be from my end; I'd either lose my internet, get moved to a different job, or even lose my job. Until this year, I never seriously considered WU shutting the blogs down.(I know, technically, there will still be the Cat6 blogs, but they ain't OUR blogs.)

These blogs, these creations, were a source of personal pride for me. I spent many hours, countless hours, searching for the right cams, trying to find the proper weatherstickers, and then in the last few years, getting the colors, the designs, the fonts and the homemade graphics right. I learned a lot about html, css, and so on, and even if no one bothered to comment on the blog, I could be satisfied with a job well done.

However, this blog, over the years, has been visited by thousands of people, from all over the world. Best of all there were quite a few over the years that stopped by and said hello. Said the blog was great. People, with time, I now consider my friends. Some have come and gone: Ageingperfectly, Grillinintheeye, Hootat, DontAnnoyMe, Ogal, jantlee(although Janet came by to say goodbye earlier this week), and many, many others.

Still, there were plenty that's stuck around over the years.(The following list is taken from my Favorites, from top to bottom)

sandiquiz - You've been an invaluable help, and a good friend. We've had plenty of good laughs over the years(I'll never forget falling asleep while on the spacebar!), and your assistance proofreading Raca Baka has been a godsend. I'll continue to visit your new digs on Flickr, and provide a little comic relief! :' )

Renosohill(fishless) - Thanks for the countless laughs, and the many great photos. I hope you and your WUphotog comrades keep meeting up every year, and I hope you can find a home to share your jokes and whatnot(The Ark would be ideal, I think).

RobDaHood - I've always considered you to be a kindred spirit; we share a lot of the same tastes in whatnot and stuff, and are sort of wired the same way, as best as I can tell. However, your creation and implementation of The New Ark is simply incredible, and I hope I don't wear out my welcome there as I inadvertantly break the website trying to tweak the html on the new cam blog(Which, since the Wordpress version appears doomed, seems destined to continue on here.).

RTLSNK, pottery, I hope we have lots of laughs at the New Ark, but please, don't touch any of the shiny buttons.... :' )

WeatherWise - I've always admired your energy; photography, drawing, creating blogs almost daily, as well as going for walks to see the wildlife, and experiencing BirdTV firsthand. I hope our paths cross many, many times in the future.

joealaska - not sure if you ever visited my blog, but you did send me a Dutch Harbor care package for my winning one of your contests. Besides, your mom is the only other regular WU commenter that lives in Kentucky!

Dotmom, UK, Dhaupt, Rotty, Arbie, Cholla, and Parshall,(Forgive me if I missed any of the (JoeGroupies), I'l see you all over on the Montana Back Roads(Or whever else Joe winds up) :' )

yleesfaketwitterfeed - Oh wait, that's me, nevermind..... :' )

palmettobug53 - Oh Lord, where do I even begin? I can't. Okay, I'll try... :' ) I know if any of my inlaws had hearing issues like you, they'd be at home and drawing disability(Half of them are, anyway, lol) You've overcome those obstacles, however, and are making a good go of it, and I admire that. If I ever win the Powerball, I'm sending you to England, and I'm tagging along, just to see how much trouble you'd get into! :' )

Not sure where you'll wind up Post-WU, but you'll be welcomed wherever; just "make it so". :' )

WatchinTheSky - I don't know what your plans are, but I hope we can keep in touch. If not, the Yeti can always text me... :' ) I do hope you keep your hummer cams up, even if it's at WU. I'v enjoyed it very much(so much so, you can see it below, lol)

Skyepony - My Brevard County friend, I hope to see you often at Rob's and Aqua's sites, though I think your gig here will keep you busy(Maybe. Let's see what happens during cane season.). I hope you can spend plenty of quality time in NC this summer!

Tony(plapman) - I've appreciated greatly the view through your basement window all these years, and I hope that you can figure out how to keep uploading it somewhere. Don't know what I can do from here, but I'll try and find a place, somewhere. Your grit and determination through tough times are an inspiration, and make me thankful for the few not-so-serious issues in my life. I wish many more happy miles for you and Abbey, and for strength for the Queen to put up with you! :' )

GardenGrrl - Don't know if calling you my WU sister twin weirds you out or not, but that's how I feel. Your slightly twisted sense of humor mirrors my own, and you are the only one that's working in a heavy industrial environment. Plus, you love chocolate. And J-pop and anime. And Mazdas. I hope I see you at the Ark and elsewhere often; like I said before, I may have to hit you up on a job someday, lol!

calpoppy - You make the everyday living in a one room house in the high desert seem normal. Not only normal, you make a lot of us envious, too, with all of your amazing photographs and stories. I hope Mr. P gets back to 100% soon, and all your cool crafts come out they way you want.!

masshysteria - Did you know you banned me in 2011? There were a lot of trolls then, and I did sort of show up unannounced! I'm glad you changed your mind, and let me back! You have one of the most thorough weather blogs around, and the funny graphics you've posted are always good for a chuckle!

I hope to see you often out and about the Diaspora, and get thawed out real soon!

ycd0108 I feel like a broken record sometimes, because as I go down this Favorites list, one after another, I find someone that's truly amazing. You sir, are no exception. You've spent a large chunk of your life helping others, sometmes in vain, to have a better lot in life(even to this day), all the while building a home and sharing a life with your tloml and raising a family.

Of course, you'd just say bulls*** to all this prattle, and play an old tune... :' )

aquak9 - Exactly how many people have you sent seeds to, anyway? :' ) I've seen you beaten down and discouraged, only to rise again, like a tough little dandelion, sending out more seeds. Now, you and Rain are starting the biggest garden of your lives, on Disqus. It won't be my #1 place to go post-WU, but I will go there at least a couple of times a week.

I hope the cold weather didn't mess things up too bad, but you'll persevere, like always.

seflagamma - My fellow Cardinals fan, and gamma extraordinaire, you've always put your family first, and it shows in the smiling faces of your kids and grands. I know FB will be your WUBA hangout for the most part, but I hope you do at least make it over to the Ark sometime for a visit!

And I hope you seriously pick up that paintbrush sometime in the near future, too.

Bogon - I just want to say thanks for being my first commenter, thanks for inadvertantly providing me with my first real computer glitch, and thanks for introducing me to Megatokyo. My life has not been the same since, lol!

You've mentioned that this may be the end of your social online road for you, and I can understand your position, even if I don't agree with it. If you do go your own way, I wish your frisbees to go where you want them, and your beer to go down smooth.

whitewabit - You always seemed to be a lot colder, and in recent years, a lot drier, too! :(I remember a lot of the times when you were a mod in the middle of the night, and Sandi, and I(and Hades) were the only ones on WUblogs.

Glad you've hopped over to Flickr!

juslivn - You were one of the "first alerts" whenever there was severe in the midwest, even thoug you were one of the busiest people outside of the blog. I'm glad you got to see the Cubs win!(Now we can wait another 108 years, lol).

Hope you can have time to relax out on the water with your grandbabies!

sp34n119w - Goats and yarn and XKCD, oh my! It was always fun when you were around, even if the subjects you discussed were serious! I'm glad I found you a cam at Santa Paula, and I hope you'll find a spot in the Diaspora where we can find you!

Proserpina - My favorite Red Ant, with a heart of gold! You were the final trigger for me to decide to jump in, and join WU. You were having a rough go with the cleaners, and you vented on your blog(You deleted that comment at some point a little while after). I was not yet a member, just lurking about, when I came upon your rant, and I was hoping you'd get some sympathy from someone, but no one read it. At that point I made the decision to join, and if I could see someone else in pain(or you), I'd give some encouragement, the best that I could.

Your life has been an inspiration to me, and I thank you from the bottom of my heart for sharing it with us.

Ozgalah - Thank you for sharing your part of the world(Gives me pause to go to Australia, with all the hazardous critters down there, lol) with us, and the stories with the pups! I hope you'll be able to spend more time with the Diaspora, and maybe go down to Outer Harbour, and wave! :' )

Toodluck - I know you haven't been around much in the last couple of years, but I'll never look at a modded Datsun, or work on a holiday, without thinking of you, man! Take care!

Barefootontherocks/StormDrain - You never hesitated to speak your mind(Even if you were shouting into a maelstrom), and stand your ground. I became a part-time fan of Oklahoma sports because of you(Though I'll probably never be a fan of Russell Westbrook, lol) Take care of the old Dodge, willya?

There are many others that have came by here that aren't really active on the blogs anymore, but three are really important to me.

Alleyoops - You loved to raise hell with people, but see a hungry kitty, and you were feeding it in an instant. I miss the times me, you and Tony used to tease each other! I hope you can find us again out there, and at least stop by and say hi! You are missed!

Shoreacres(Linda) There seemed to be a lot of common ground between us; your early years visiting Kentucky, my John Deere geeking when I found out your father worked for them, and so on. Then my jaw dropped when I found out you spent years in Africa, sailed to Alaska, and varnished boats for a living! You mentored me when I first started to venture out in Wordpress, and to this day, you're still encouraging me. Thank you.

Briarcraft - You shared with us your trials through hip surgery, Jane Doe, and the pond(I forget what you called it now) in the middle of your garden. Yet, you made it through it all with flying colors. Even a pile of cats couldn't slow you down! :' )

As my "editor", you became one of my biggest cheeleaders, and you gave me the image which would be become my nighttime avatar. I owe you many, many, thanks.

I look up and down this list, and seeing all the amazing and accomplished people, I could start feeling down on myself, as in reality I've only accomplished a fraction of what any of you have. For the most part, I'm a simple fellow, with not a lot going on outside of work and home. But the most amazing thing of all is that to a person, none of you care.

Thank you, thank you all(forgive me if this sounds like an Oscar acceptance speech) for all you've done for me, for listening to me, for putting up with my foolishness. You've enriched my life in many ways, and I will never forget these days for the rest of my life. I hope my little webcam blog has given you all a little joy, and if it did, all the work was worth it.

What? Where's the cams, you ask? Right. Here they are.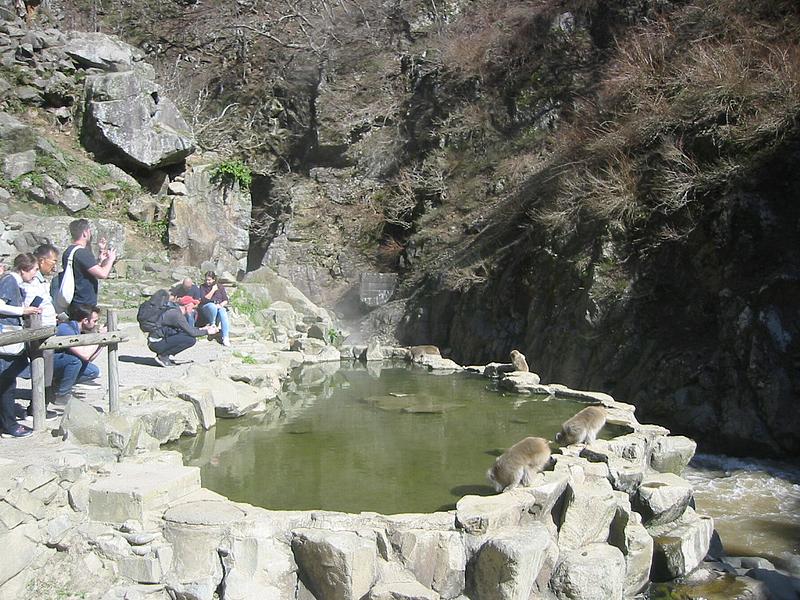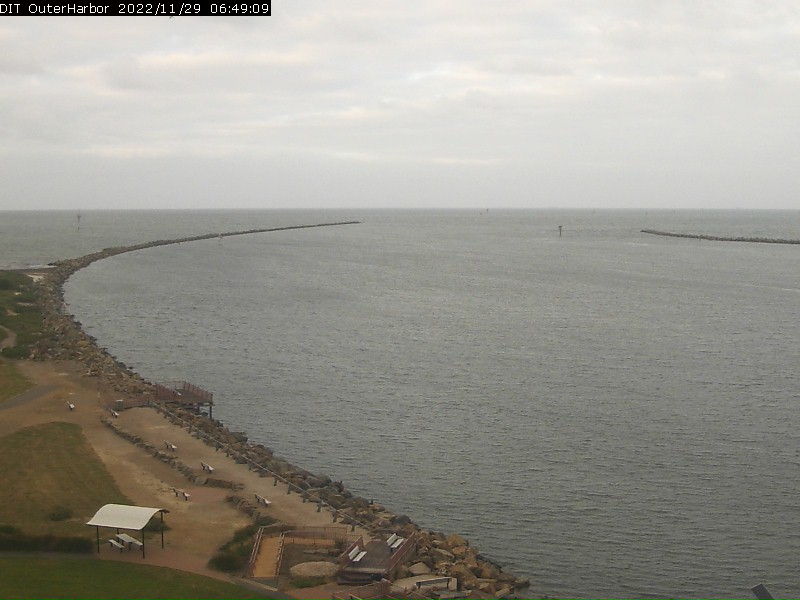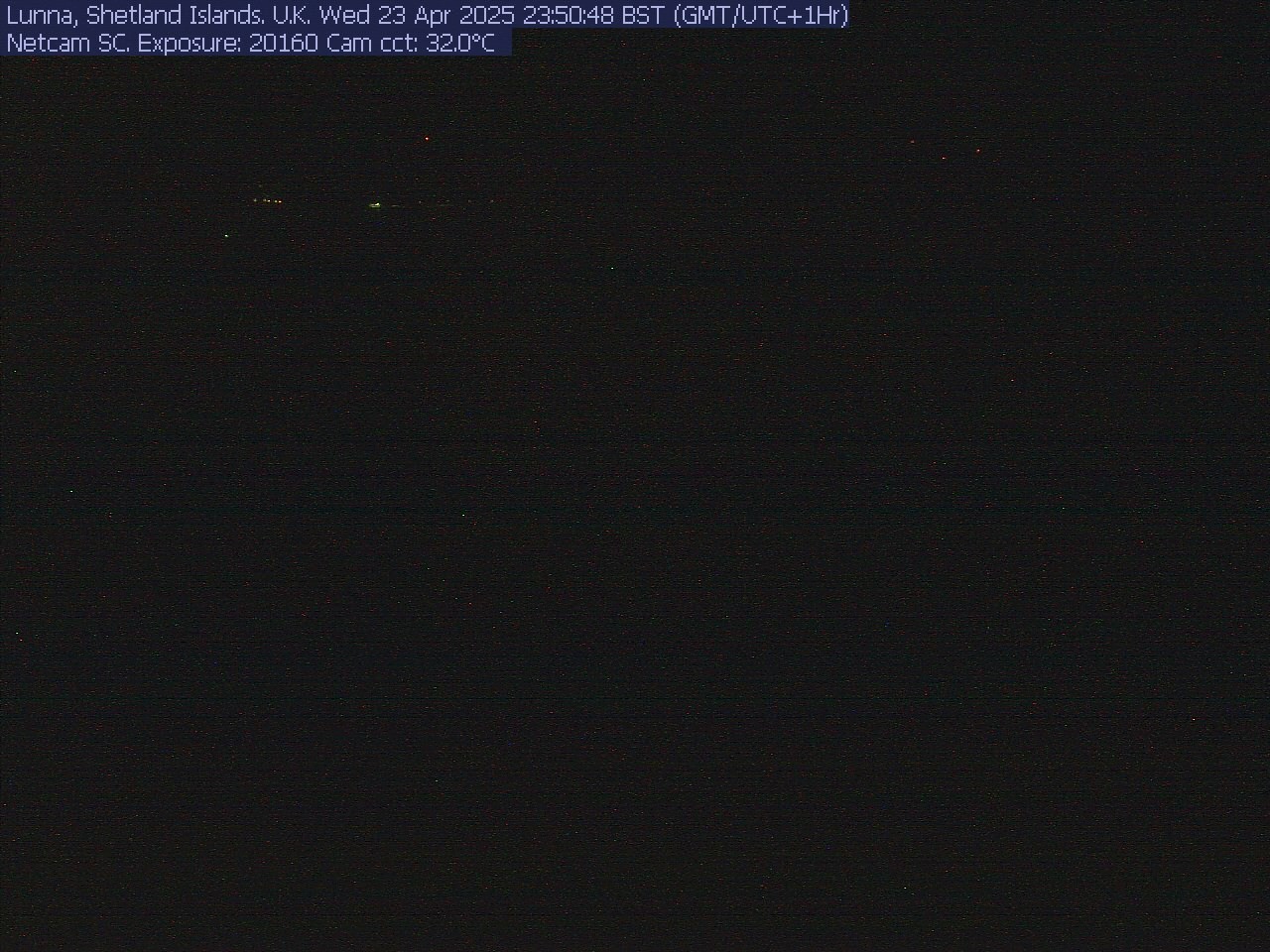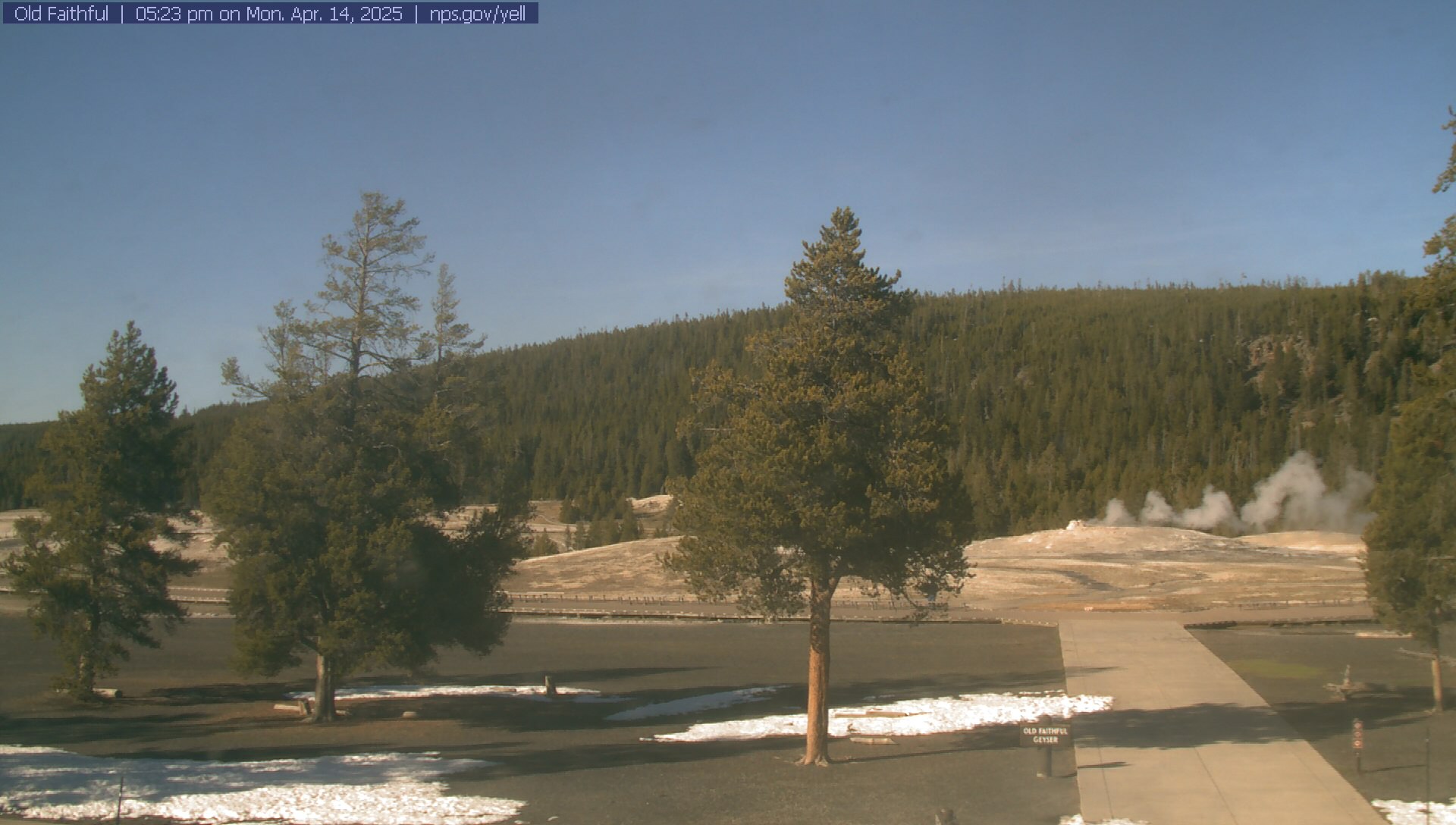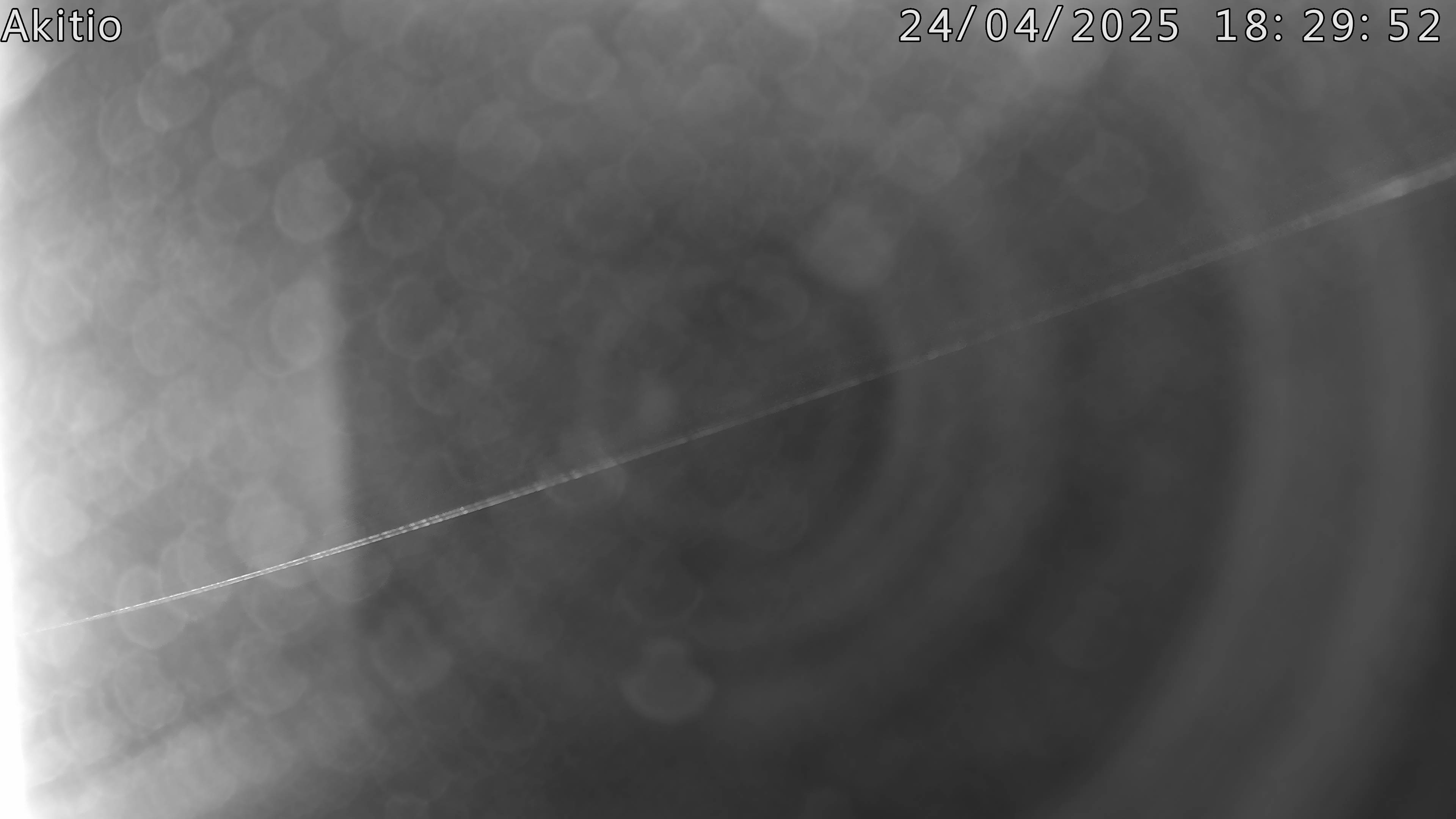 This was the first cam from the first blog, so it might as well be the last cam in the last blog! :' )





Due to the nature of the formatting(You won't be able to see the comments), you'll have to leave any comments over on the yleesfaketwitterfeed blog!

It's been swell! Goodbye! :' )


The views of the author are his/her own and do not necessarily represent the position of The Weather Company or its parent, IBM.
Windows to the World
Recent Posts
Previous Entries for 2017
Recommended Links